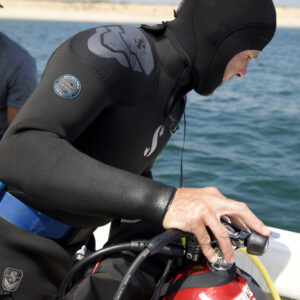 Brandon Clifford, Co-Founder and Director
Meet Brandon, an individual who wears multiple hats in the realm of maritime heritage. As the co-founder and director of the Center for Historic Shipwreck Preservation, Brandon spearheads efforts to safeguard the legacies of sunken vessels. His expertise extends beyond the confines of land, as he navigates the depths of the ocean as a skilled dive master and underwater field archaeologist. With an unwavering passion for marine conservation, Brandon advocates for the protection of our precious underwater ecosystems.
From a young age, Brandon has immersed himself in the world of shipwrecks, lending a helping hand in recovery missions spanning the globe. This experience has shaped his understanding of maritime history and the intricacies of underwater archaeology. Recognized for his exceptional contributions to the diving community, Brandon proudly serves as a global deep elite ambassador for SCUBA Pro, sharing his expertise and promoting responsible exploration beneath the waves.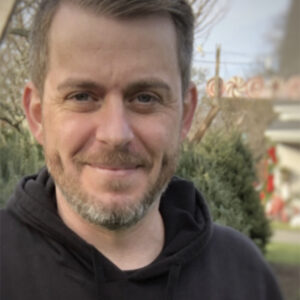 Andrew Barker, Ph.D, Director of Archaeology
Introducing Andrew, a professional in the field of archaeology and conservation. Armed with a wealth of knowledge and expertise, Andrew holds an M.S. and Ph.D. from the prestigious University of North Texas, where he honed his skills and passion for the discipline. His specialization lies in the fascinating realm of archaeological chemistry, allowing him to uncover hidden insights and unravel the mysteries of the past through scientific analysis. With an unwavering commitment to preserving our cultural heritage, Andrew's work as an archaeologist and conservator is instrumental in safeguarding invaluable artifacts for future generations.
Jessica Sheppard, Educational Coordinator and Conservator

Jessica is a highly qualified individual with a Master's degree in Museum Studies. She is a licensed Massachusetts general science educator and contributes her expertise as both the educational coordinator at the Shipwreck Center and an archaeological conservator.
Meredith Katz, Office Manager and Treasurer

Meet Meredith, the Shipwreck Center's invaluable office manager and treasurer. With a keen eye for detail and a knack for organization, Meredith adeptly handles the day-to-day business operations. She plays a pivotal role in ensuring smooth workflow, maintaining quality control, and orchestrating engaging live and online educational events alongside our dedicated team.
Matt Paul, Underwater Cameraman and Aerial Survey Specialist

Introducing Matt, a multi-talented individual who excels as a Visual Journalist and technology specialist. With a keen eye for capturing captivating visuals, Matt's skills extend to being an accomplished underwater cameraman and photographer. Through his lens, he brings the depths of the underwater heritage to life.